About (Vision/aims of the ProCAncer-I project)
The ProCAncer-I project brings together 20 partners, with recognized expertise in their field, such as clinical reference centers for prostate cancer, experts in Artificial Intelligence and machine learning, and innovative SMEs. The goal is to design, develop and operate an Artificial Intelligence Platform in which high-quality PCa imaging data, as well as relevant clinical data, are stored. The data are used to train advanced AI computational models in order to support clinicians for a more accurate prognosis and optimal management of prostate cancer.
Learn more about the project
Challenges of the ProCAncer-I project
The goal of the project is to address critical clinical questions related to the management of prostate cancer. How? by developing an Artificial Intelligence platform.
Over 18,000 patient cases
The platform hosts the largest collection of prostate cancer data worldwide: Multiparametric (MP) MRI images, derived from anonymized data. In total, it hosts more than 18,396 cases from 9,618 patients and around 5.8 million images of prostate cancer.
Training AI models
The computational models based on machine learning and deep learning techniques, once confirmed, regarding the correctness and accuracy of their operation (technical and clinical validation), will be accessible through the ProCAncer-I platform for use by clinicians to accelerate the progress in cancer treatment. Thus, thousands of men will deal with prostate cancer in a more personalized way while enjoying a better quality of life.
Accessible to everybody
ProCAncer-I aims to develop a sustainable platform for all, connecting prostate cancer practitioners, radiologists, clinical researchers and AI developers, with patients and relevant industry stakeholders.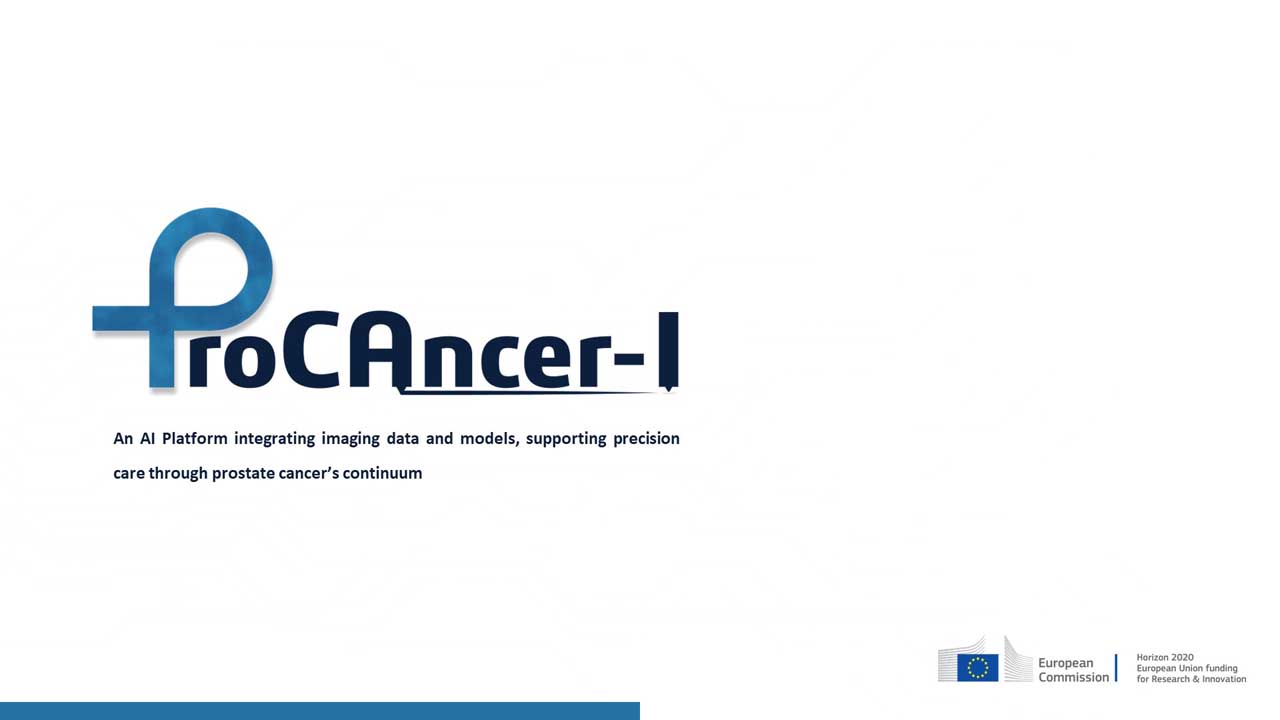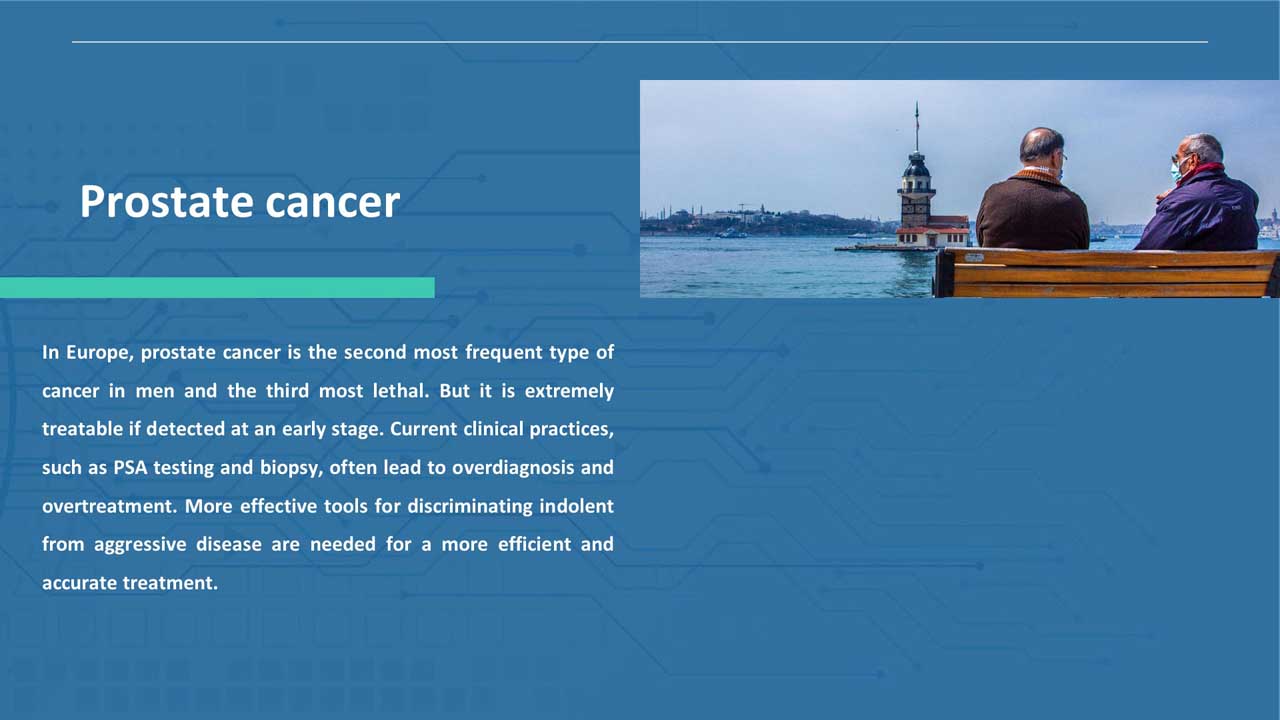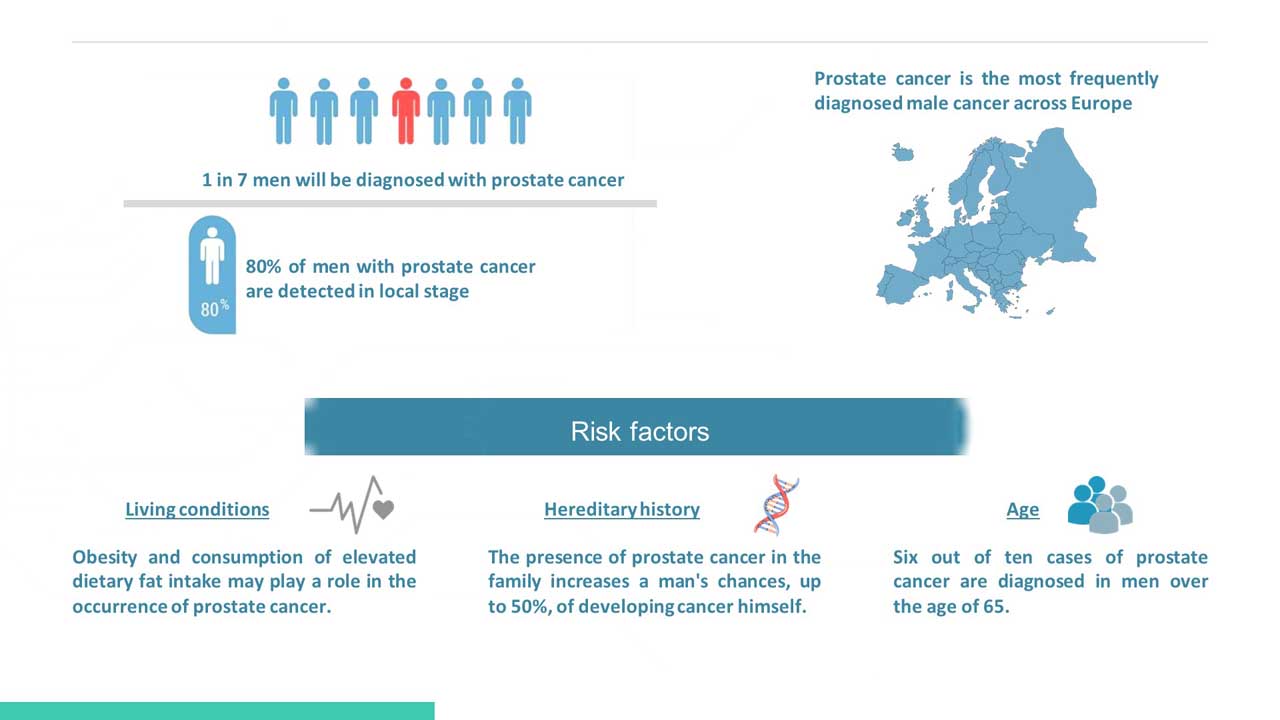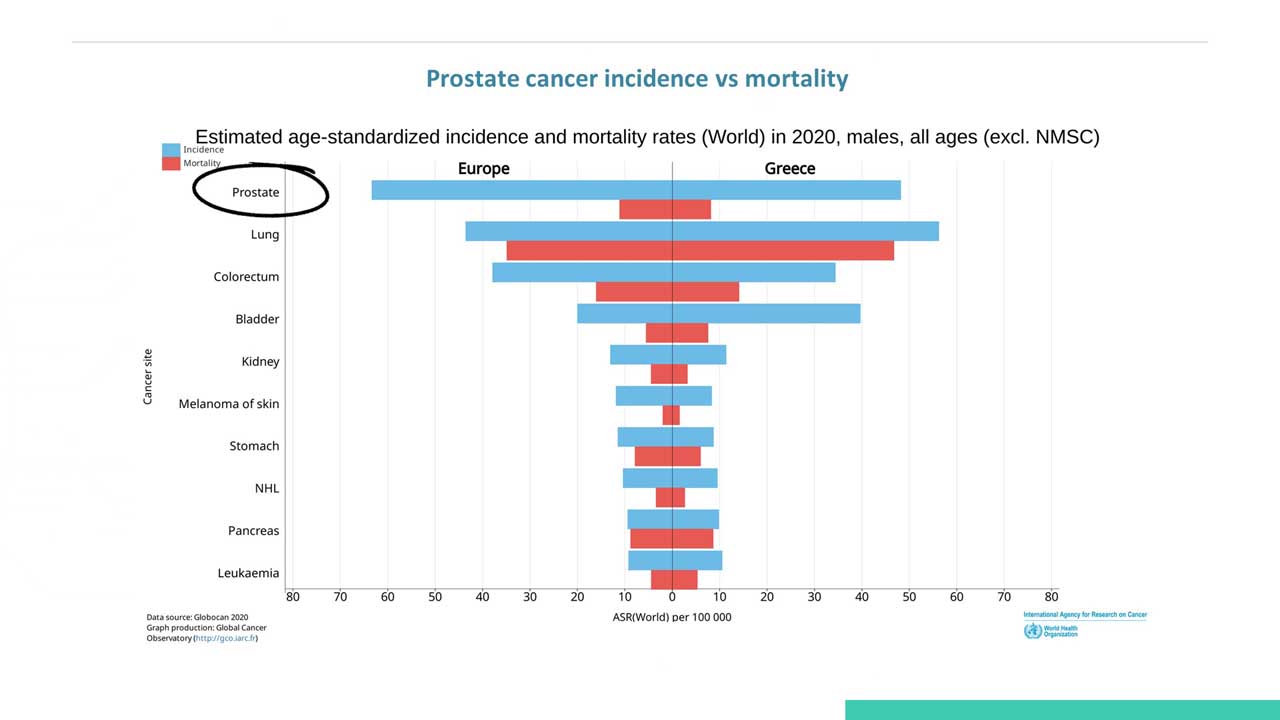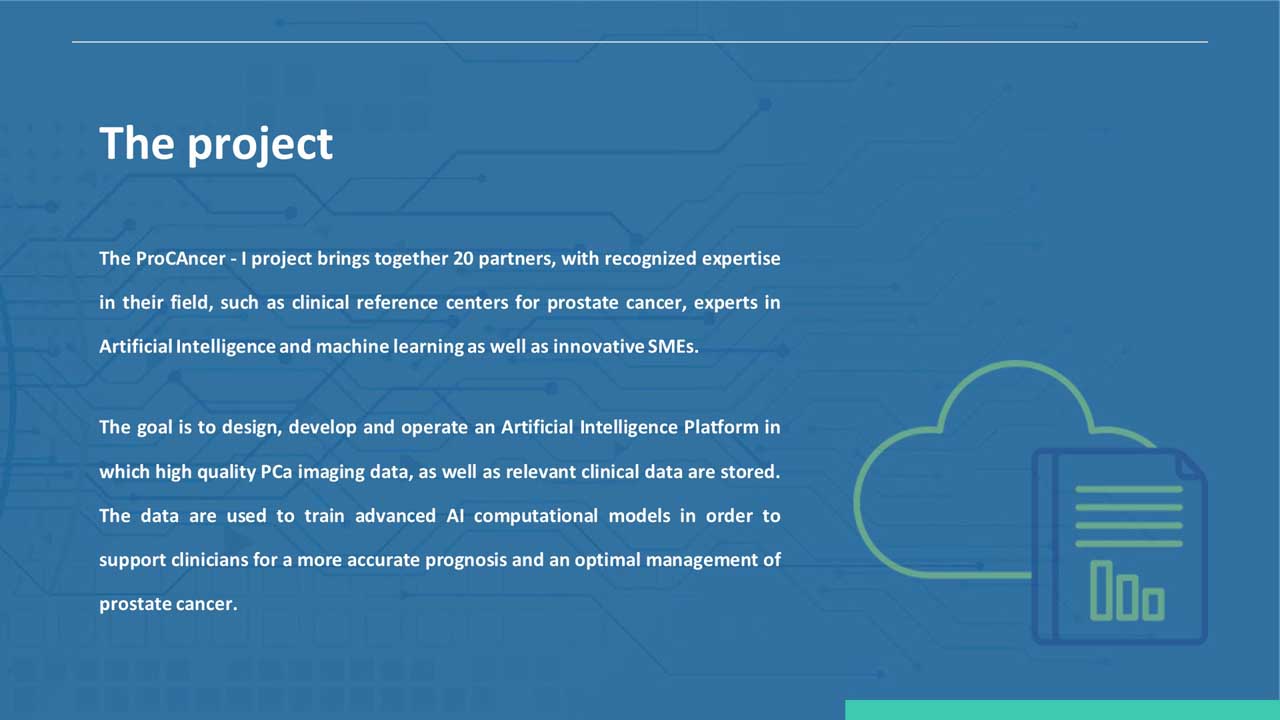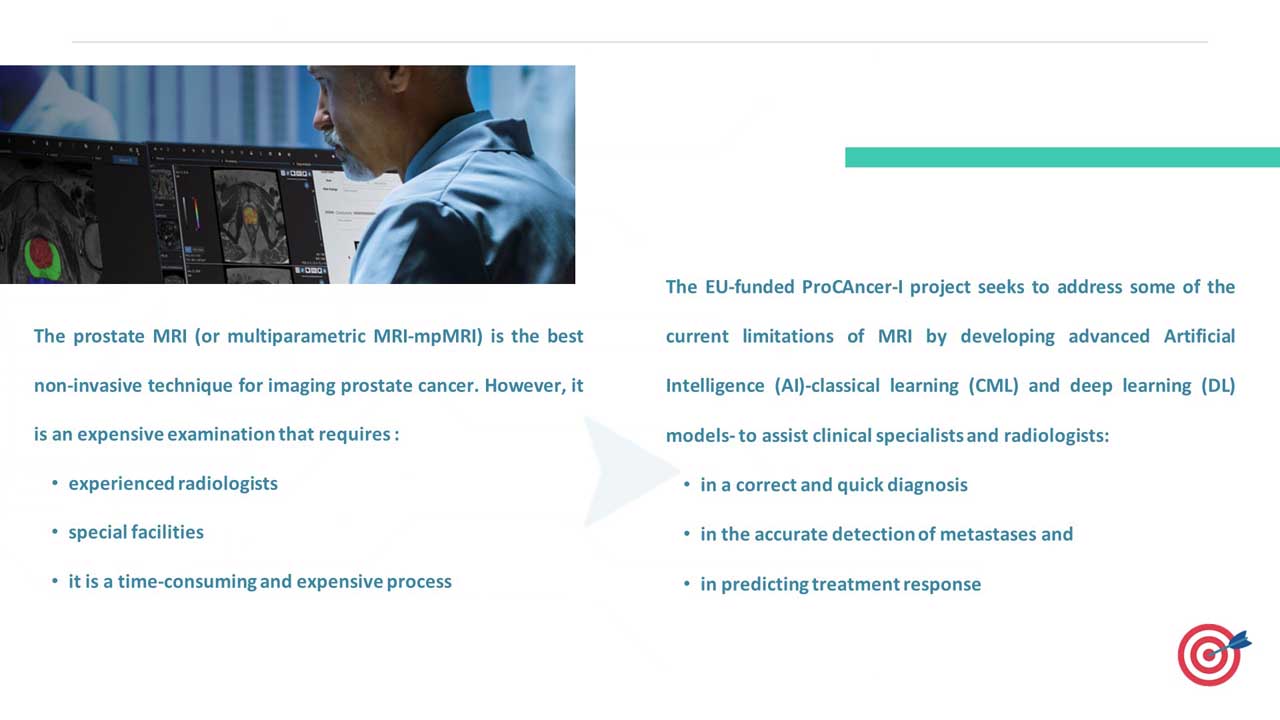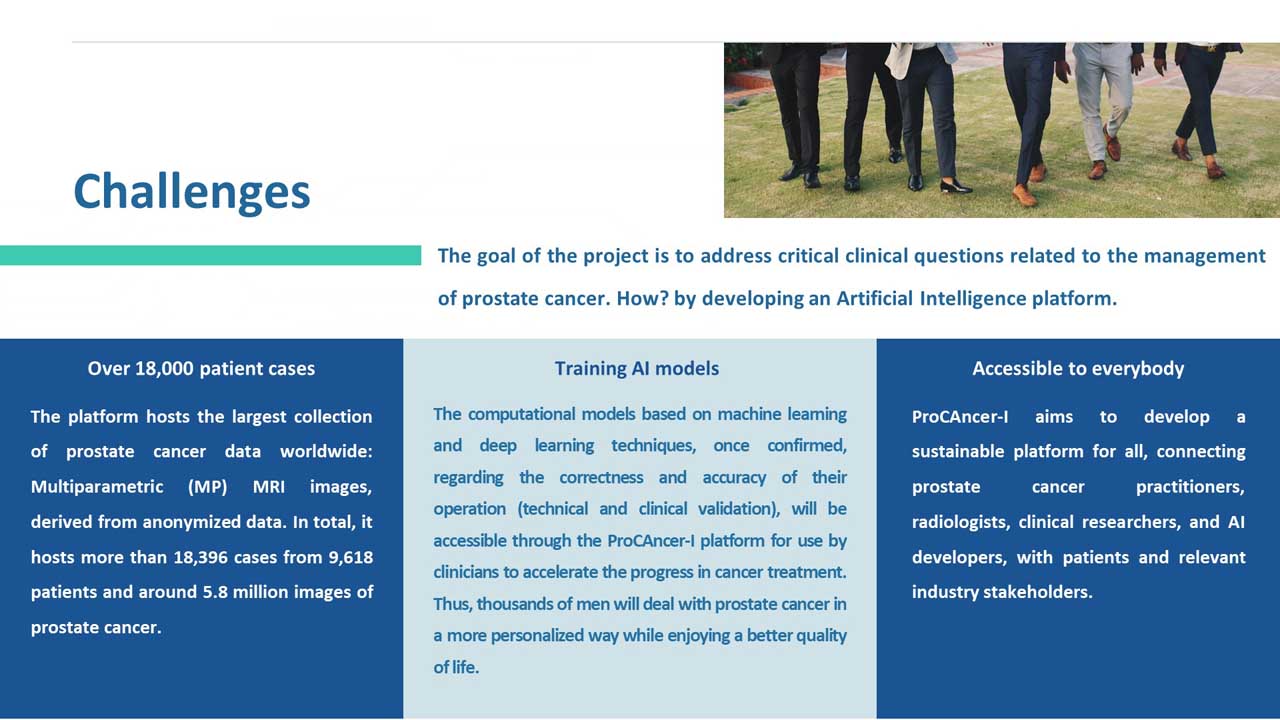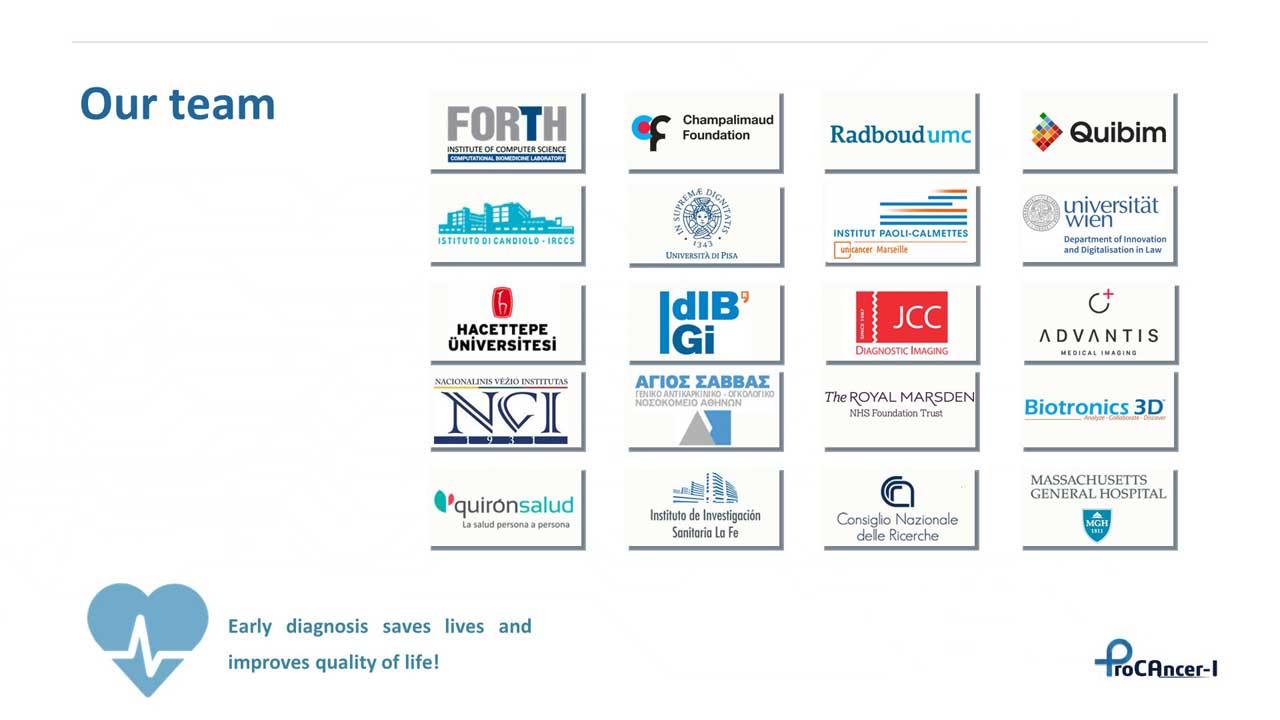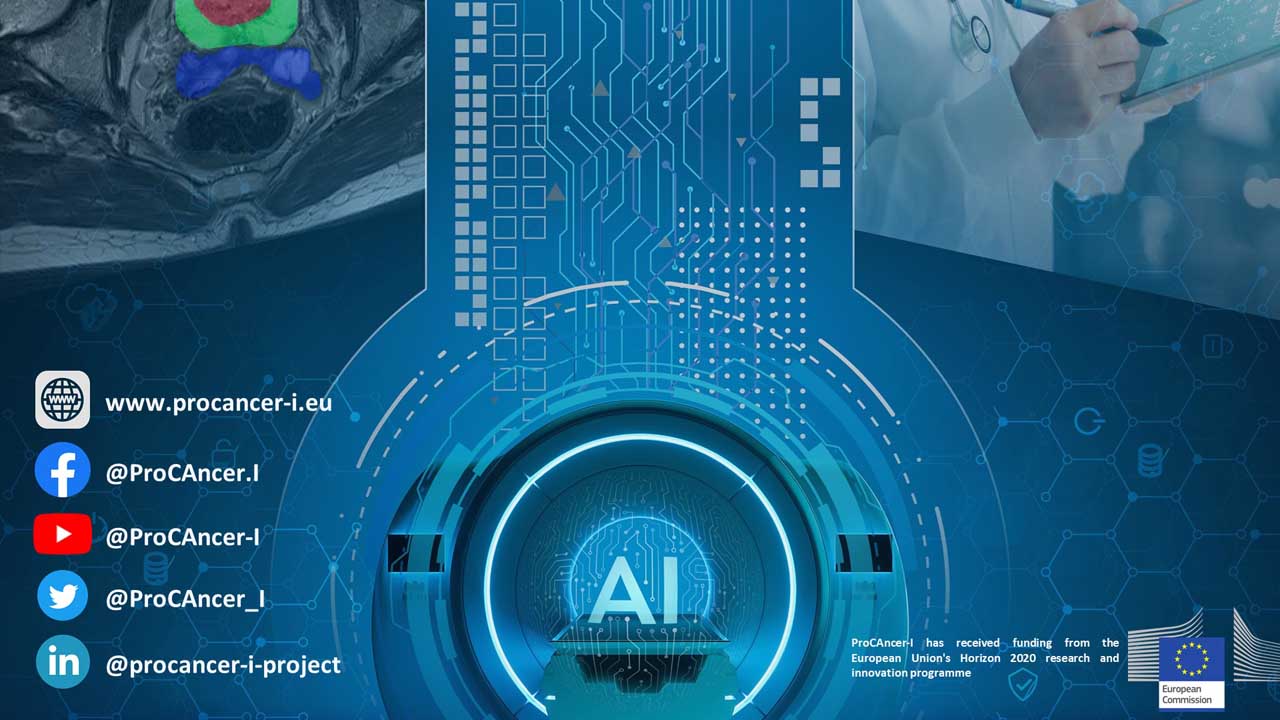 Useful resources for patients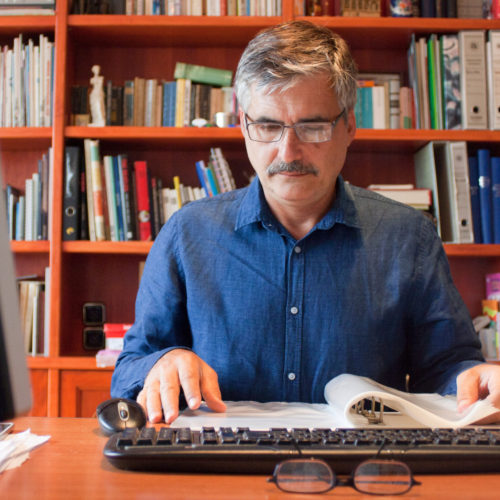 Europa Uomo
Europa Uomo (Italian for Europe man) is a European advocacy movement representing 27 prostate patients' groups in countries across Europe.
European Cancer Patient Coalition
With over 450 members, ECPC is the largest European non-profit cancer patients' association. Covering all 27 European Union Member States, and many other European and non-European countries, represents those affected by all types of cancers, from the rarest to the most common.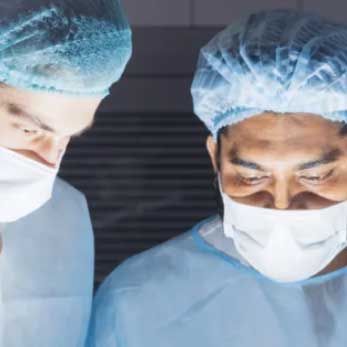 European Association of Urology
The EAU represents the leading authority within Europe on urological practice, research, and education. Over 19,000 medical professionals have joined its ranks and contributed to our mission: To raise the level of urological care throughout Europe and beyond.