Βy Prof. Daniele Regge [Chief of the Radiology Unit, Candiolo Cancer Institute, Torino-Italy] and Simone Mazzetti [Candiolo Cancer Institute, Torino-Italy]
Prostate cancer is the most frequently diagnosed tumour in Europe with one new cancer detected every 70 seconds and one related death every five minutes. Prostate cancer has often a devastating impact on patients quality of life, due to the necessity to undergo unpleasant and debilitating treatments.
When these tests fail to identify prostate cancer, the patient's long-term health and well-being might suffer an irreversible impact, because the later the diagnosis, the more likely that cancer will have grown and spread to remote parts of the body becoming a deadly disease. Hence, the main clinical challenges for the future will be to identify prostate cancer with high accuracy, as early as possible, to stratify patients according to disease aggressiveness and to tailor therapy (or non-therapy) based on the risk of progression, comorbidities and life expectancy. Even when prostate cancer is correctly detected, decisions must be taken on whether to treat or simply to monitor patients considering that treatment-related complications cannot be neglected, with as many as one in five men developing long-term urinary incontinence, and up to two in three erectile dysfunction.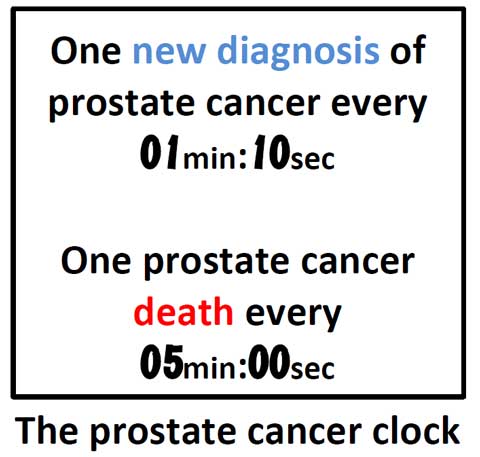 Since 2020, the European Urological guidelines strongly recommend multiparametric magnetic resonance imaging (MRI) in men with suspicion of prostate cancer. MRI is a non-invasive technique providing a large amount of information for the management of prostate cancer patients. It has a high sensitivity in identifying men with clinically significant tumours, which will require whole gland treatments such as prostatectomy or surgery. Moreover, when the examination does not detect cancer there will be a high probability that clinically significant cancer is not present, avoiding these patients unnecessary biopsy. Finally, MRI can improve the performances of biopsy by guiding the needle directly to the tumour. Risk stratification of patients with MRI, allowing tailored treatment, will represent another piece to the puzzle towards the reduction of overtreatment and improvement of patients quality of life.
However, MRI is a time-consuming examination, it requires reporting by experienced radiologists and dedicated facilities. For this reason, the use of MRI for prostate diagnosis is still not widespread within the EU borders. The EU project ProCAncer-I seeks to deal with some of the current limitations of MRI by developing advanced artificial intelligence (AI) based processing tools aimed at improving the detection and characterization of prostate cancer lesions, with the ultimate aim of bringing medicine from the era of "sick care" to that of "prevention". Indeed, AI has the potential to value information hidden in medical images and obscure to human perception, enhancing cancer detectability, identifying individual characteristics of disease aggressiveness, predicting treatment response and side effects, and finally understanding better disease prognosis.