We are really happy to announce that we will be present at the ECR Congress in Vienna on 13 – 17 of July 2022. During the congress, a special Session will take place  on the 15th of July, presenting and discussing on the ProCAncer-I project with the title:
Building bridges. From radiomics /AI research to clinical practice: the ProCAncer – I vision
The presentation and panel discussion will take place with both members of the ProCAncer -I project as well as the FUTURE – AI initiative, starting at 08.00 CET.
We would be delighted to meet you and discuss your questions!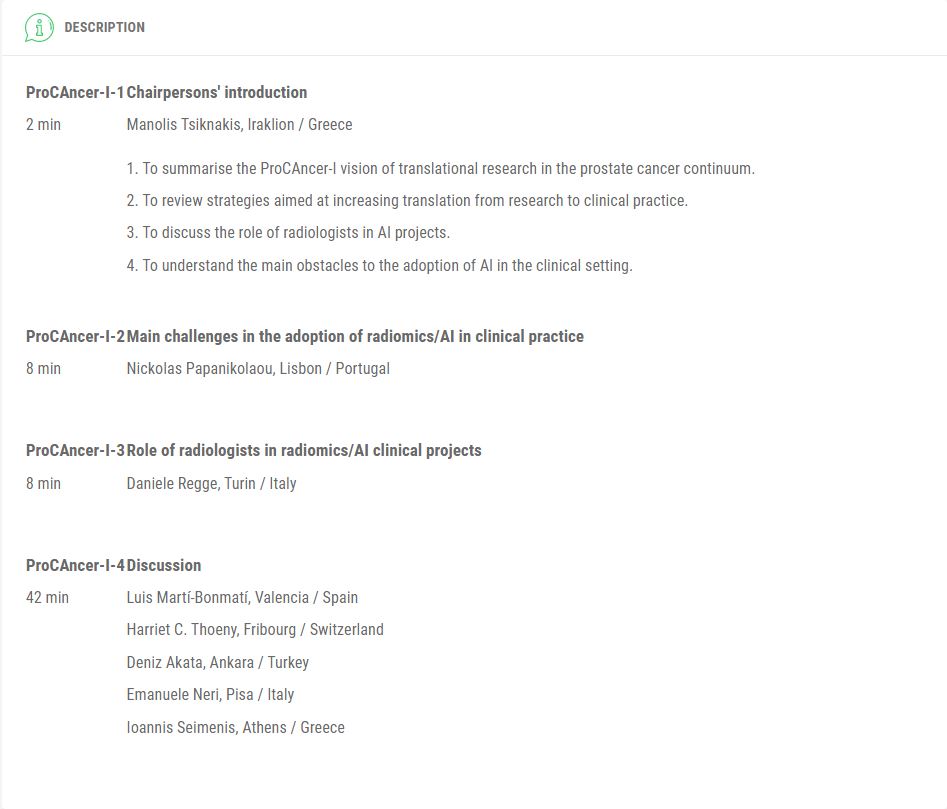 For more information about the Congress and registration:  https://www.myesr.org/congress