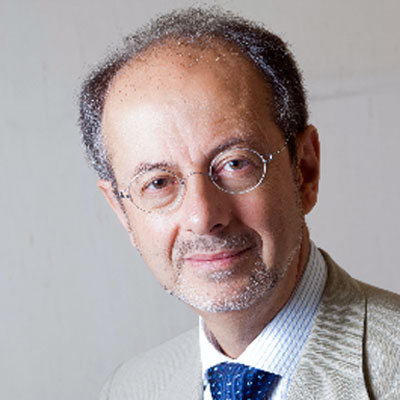 Vincenzo Valentini
Full Professor of Radiology, Faculty of Medicine and Surgery, Università Cattolica del Sacro Cuore
Prof. Vincenzo Valentini is a Professor of Radiation Oncology at the faculty of Medicine of the Università Cattolica S.Cuore in Rome and director of the Department of Radiology, Radiation Oncology and hematology at the Policlinico Universitario A.Gemelli-IRCCS in Rome. He is the Director of AI & Real Word Data and Radiomics laboratories. He is the author of more than 550 publications in peer-reviewed journals and numerous review articles and book chapters. He is a member of the editorial board of different journals in radiotherapy and oncology. He was President of ESTRO in 2011-2014.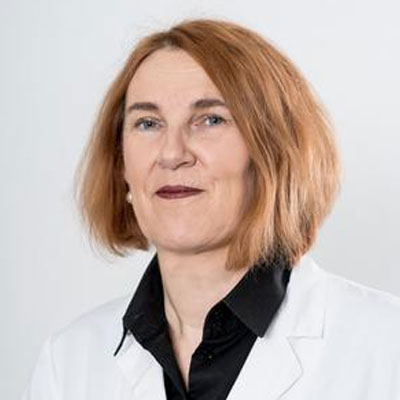 Harriet C. Thoeny
Full Professor of Radiology, Université de Fribourg/Universität Freiburg
Harriet Thoeny is an internationally recognized urogenital and head & neck radiologist, currently chairperson of radiology at the cantonal hospitals of Fribourg, and full professor at the University of Fribourg, the only bilingual University of Switzerland. In addition, she is an adjunct professor of urology at the University of Bern in Switzerland. Based on her clinical expertise she is a consultant at the department of urology at the University hospital of Bern and a consultant at the department of radiology at the university hospitals of Geneva (HUG), Switzerland.
Read more...
Harriet always loved foreign languages and cultures (she speaks fluently German, English, French, Italian, and some Spanish and Arabic). Her deep interest in human interactions together with her interest in research come together naturally, as her international collaborations show.
She holds/has held several positions at RSNA including associate editor of Radiology, chairperson of the regional committee for Europe, member of the international advisory committee, member of the Margulis award committee, and member of the scientific subcommittee of genitourinary radiology.
She has contributed to the international guidelines development including the ESUR/ACR PI-RADS steering committee. She is also a member of various scientific committees including the European Multidisciplinary Urological Cancer (EMUC) meeting, the European Congress of Radiology (ECR) the International Cancer Imaging Society (I.C.I.S) end the European Society of Urogenital Radiology (ESUR).
She holds/has held several leadership positions also including the presidency of ESUR, where she introduced the European Diploma in urogenital Radiology, executive board member, and honorary secretary of the I.C.I.S. She has been chairperson of the scientific subcommittees of head & neck radiology and currently of urogenital radiology of ECR.
Harriet has several peer-reviewed grants totaling several million Euros, mainly in functional MR imaging of the prostate, kidneys, lymph nodes, and head and neck imaging. She published multiple original articles in highly ranked journals including four invited state of the Art articles for Radiology. Her work has been read more than 16 thousand times and has been cited more than 10.5 thousand times making her a key opinion leader in Radiology.
She is committed to her clinical work, mentoring, and teaching and has given many invited lectures at national and international meetings, in various languages allowing her to share her knowledge and culture at the same time.
In recognition of her achievements, she was appointed honorary member of the Spanish Society of Abdominal Radiology (SEDIA), honorary fellow of the Asian Society of Abdominal Radiology (ASAR) as well as honorary member of the French Society of Radiology (SFR) and recently honorary member of the Radiological Society of North America (RSNA).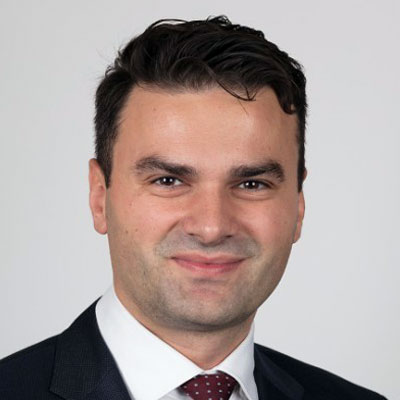 Razvan Ionasec
CTO Healthcare EMEA at Amazon Web Services (AWS)
Dr. Razvan Ionasec is the technical leader for healthcare at Amazon Web Services in Europe, the Middle East, and Africa. His work focuses on enabling access and delivery of person-centered healthcare, improving outcomes, and lowering costs by accelerating digitization and utilization of data.  Previously, Razvan was the global head of artificial intelligence (AI) products at Siemens Healthineers in charge of AI-Rad Companion, the family of AI-powered and cloud-based digital health solutions.  He holds 30+ patents in AI/ML for medical imaging and has published more than 70 international peer-reviewed technical and clinical publications on computer vision, computational modelling, and medical image analysis. Razvan received his Ph.D. in Computer Science from the Technical University Munich and an MBA from the University of Cambridge, Judge Business School.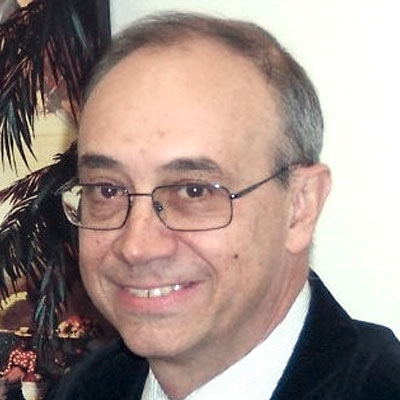 Cosimo Carlo Pieri
Consigliere Associazione Onlus Europa Uomo - Prevenzione e Supporto Patologie Prostatiche presso Europa Uomo
Dr. Ing. Cosimo Pieri is the General Secretary of Europa Uomo Italia Onlus, the Italian Branch of the European Forum, which is the advocacy movement for men with prostate cancer. For the next 3 years, he is also part of the board of the Europa Uomo Europe, the central association managing the contacts with the European Institutions and the European Medical Specialists Associations and representing 27 national patients' groups.
Read more...
His work focuses on many aspects: improve diagnosis, treatment, support, and quality of life of men and patients. carry out research and influence policy at the national and international level work with health professionals to help them understand patient perspectives Previously, he spent 45 years as Sales Manager for South Europe in Network appliances and software, Graphics Applications, Document Management, and Artificial Intelligence solutions at Tektronix Inc, Hummingbird Communications, Open Text, and Pitney Bowes. Cosimo received his Ph.D. in Computer Telecommunications from Polytechnic of Milan and was further taking part in several education courses in Customers Qualitative Business Benefits Improvement Training to Increase Customers Benefits by Innovation and Internationalization.